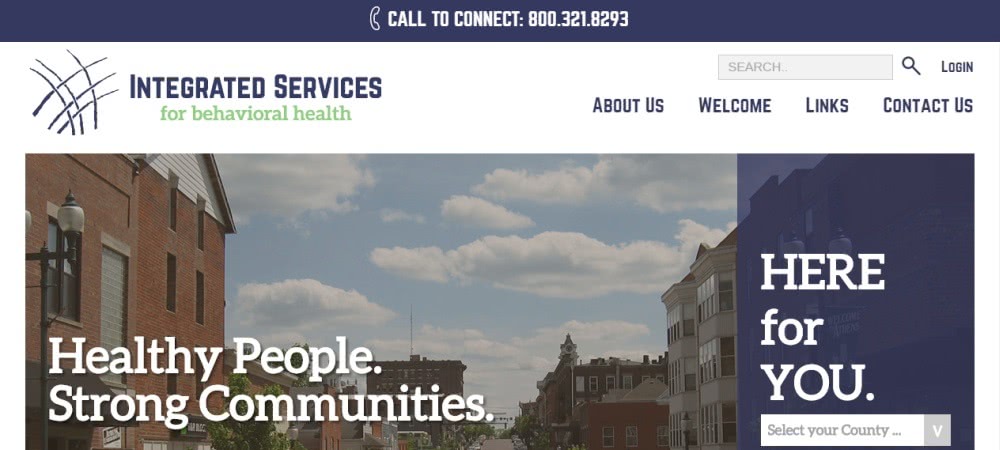 Integrated Services for Behavioral Health
Project for Electronic Vision.
Integrated Services came to EV looking to go through a minor re-brand while they expanded operations throughout the Midwest. Part of this overhaul was a full redesign and rebuild of their website. Wordpress was chosen due to many project factors and a fully custom theme was developed by me to tackle the many challenges of the build. The result is a clean, fast, responsive site with limitless potential for expansion.
Some of what this project entailed..
An entirely custom responsive Wordpress theme based on a design mockup by the EV creative director.
The Customizer API is used to allow simple, real-time editing of many aspects of the site and design.
Shortcodes implemented to output some of the data entered by clients through the Customizer.
Javascript and PHP used to bridge gaps in core, plugin, and intended functionality.
Utilizes a set of premium plugins that we have come to trust at EV to provide additional functionality.